Shopping Cart
Your Cart is Empty
There was an error with PayPal
Click here to try again
Thank you for your business!
You should be receiving an order confirmation from Paypal shortly.
Exit Shopping Cart
| | |
| --- | --- |
| Posted on December 23, 2013 at 12:45 AM | |
371-380.nap Samcheok
   I got a reply from Ken, an American teaching in Samcheok that, although two Hungarian guys are staying at his place, he is happy to take me in. I was surprised that he didn't even mention the coincidence.
  When I reached the town I looked for a phone booth and called him. I told him I was Peter from Hungary. The answer, which was a "Yes....?" wasn't too convincing and therefore I added that I was a couchsurfer. He didn't seem to be convinced about it, but in the end I got the directions to the café where he was sitting with his teacher colleagues through the afternoon. In about half an hour I was able to find the place that was otherwise 200 metres from the phone booth. 
   We shook hands and I said that I was Peter from Hungary. To which he replied: "No, you are not Peter from Hungary." And then he started laughing and explained how things got mixed up.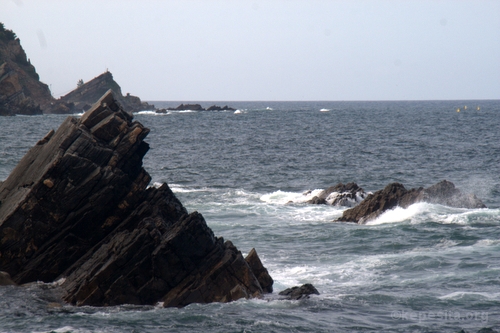 He was hosting two Hungarian university students and one was called Peter as well. He expected them to come back from a cave visit together with two Mexican guys. My couchsurfing profile is not clear about my origin as it still has my Norwegan address (where I started to host couchsurfers. Therefore he was waiting for a Norwegian and did not understand why the "cave-exploring Peter called him to get directions".
   We recalled the story for days, always being very amused about it.
   Now we only needed to surprise the two Hungarian guests. In half an hour the two Peters greeted each other with a laugh. I also got to know Gergő and the two Mexican backpackers - the Mexicans, however, travelled on that night.
   And the surprises didn't want to end. Homemade pálinka (a Hungarian fruit brandy) and pirosarany (a Hungarian paprika cream) were offered and there could not have been a more heart-warming introduction to a long night of conversation and beer drinking.
   We wondered around in the neighbourhood for one more day and then took a swim in the sea right beside a military watchpost and then the boys went on towards the South. (you can find their blog here: http://fincsikimcsi.freeblog.hu/ )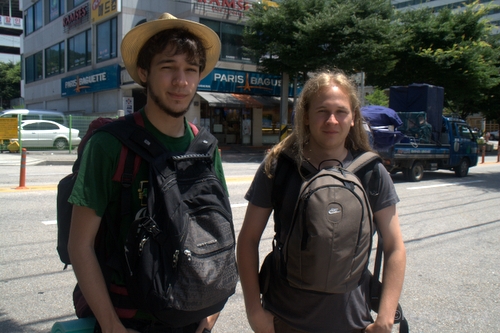 A lot of English native speakers (mostly Americans) come to Korea to teach English for a year. Not everybody gets what they want. A high salary, free accomodation and a job where you don't have to work your head off - this is the minimum. But those who come here to be kings and to hunt for Korean girls, mostly sit boredly in cafés and complain. 
   Ken was a great guy. He was not only thankful for his situtation - big flat, good money - but he was also enthusiastic about his work. He explained every evening with passion what they had learned that day with the kids, how they reacted, what they laughed about. We got on really well with Ken and so instead of 3-4 days I spent 10 in Samcheok. 
   I got to know Ryan from South Africa, who was very funny and the three of us got together for a beer or a dinner almost every day.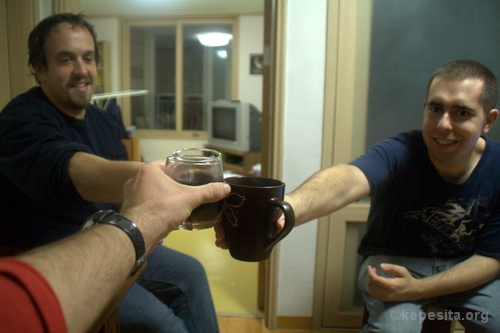 Morgan, a real backpacker daredevil, who has been around for a while and is really experienced, turned up one day as well. As it later turned out, he writes for the same web-based magazine that organized a festival where two of our movies had successful showings. There was much to celebrate and to talk about. That night we woke up half of the city. 
   One day I decided to climbe the nearby mountain and to descend on its other side. I targeted the fishermen. Years ago in Norway I was playing with the idea of working on a fishing boat. Although I made some steps to further the idea, dog sleighing "sucked me in". The dogs pushed the fish into the background. Now, however, Kenneth's shrimp (VAGY CRAB????) fishing stories made me curious again. And because my financial situation made it necessary to soon start looking for a job, I thought I'd ask around here in Korea.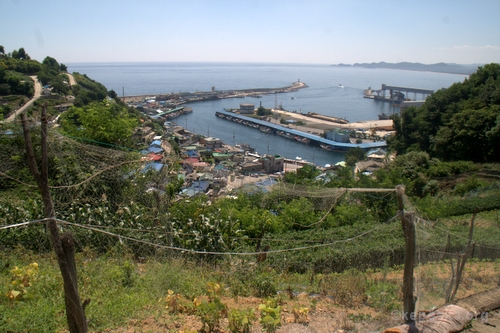 I walked by the ships with great interest. There was a separate little covered and secluded part beside each for storing and preparing the nets and for processing the spoils. In a small cabin a gentleman was preparing a net. I knocked, he invited me in and I sat down beside him to see how a fishing net is being prepared. He, however, stopped working and we exchanged a few words (or rather: a few hand signs) and then he asked me if I wanted coffee. We went over to his friends, who must have just returned from sea. A lady and a gentleman were dealing with the spoils and the captain was sitting on a stool, smoking. I was there earlier already, watching them work, but now I arrived as a VIP guest. We sat down beside the captain. They offered us raw fish pieces and soju (rice brandy). This was, however, only for preparing our stomachs. In a few minutes they invited us into a small diner and kitchen, where the table was already set. I could understand how the "old man" was able to retain his power when fighting the big fish in Hemingway's novel.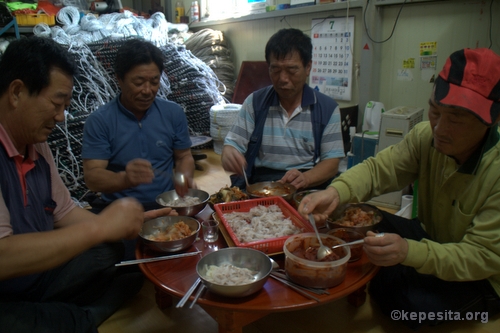 The captain showed me his muscles, encouraging me to eat the raw fish and drink the soju because these would make me strong. But I didn't need his encouragement. The food seemed to transform into energy immediately - I swallowed with pleasure the fish that perhaps an hour before were still swimming in the sea. After lunch most of them returned to work. I talked on for a while with the man, who prepared the fishnet, and asked him of course if I could join him for one of his trips. The answer was a clear "no" and he indicated that this was because of the papers.
   Then let's go to the police, I thought. I said good-bye and went to the nearest police station, where it turned out that this endeavor needed a lot of paperwork. Moreover, because of the sensitive political situation between North and South Korea, there would almost surely be a spy on the boat. Therefore, I had to forget about the job and even refrained from going on a single fishing trip - I felt that I could not rob their time with this. Finding them, making them call the police, fill in the forms, etc.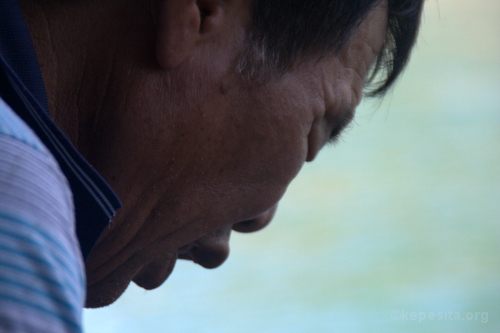 I walked to the end of the harbor where some were still fishing around a red light-house. While in many countries fishing is a pastime, in Korea I got to know an action-packed version of this activity.
   The artificial dam was surrounded by hundreds of pieces of concrete with four arms each. The fishermen were standing (VAGY SITTING?) on these and they were watching the sea. Then one of them gave a massive shout and pointed at the water. The next second a fishline (or rather, a hook) was on its way towards that part of the water. The fisherman made hard pulls, tugging back the lead-weight (EZ LENNE A SZERELÉK??), at the end of which there was a large fish, skipping. And this went on until the fishnet was full. This was not about the bait and biting on the hook. The fish school arrived, they threw the hook and hooked the fish. I watched on for a while these Koreans, who were jumping around and fished in a way that was almost acrobatic, and then - going around the hill - walked back to Ken's flat.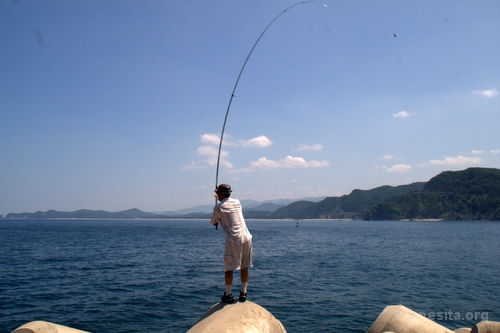 Day 381. Jukbyeon
  A plainclothes policeman took me right up to the entrance of Haeshindag Park (Penis Park). The entry ticket was valid not only for the park but also to the fishing museum that was located there. 
   In the park there are promenades running up and down on hills and beside them there are penis shaped totems and they surround a beautiful bay. Beside the wood-carved totems there are metal gargoyles that move up and down and stone carvings - in the same topic. 
   The main sensation are, however, the visitors. The Koreans, who are said to be quite conservative in gender relations, came here to make photos playfully, some of them hugging the wooden totems and nudes.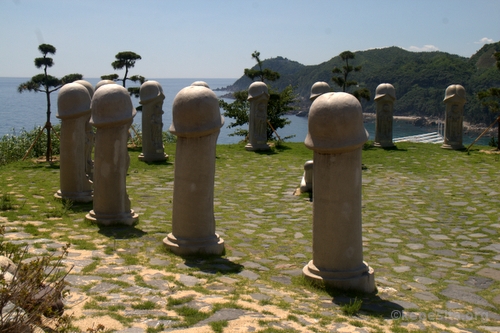 The material of the modern museum that was located above the bay made the connection between fishing and male parts obvious. The local fishermen used to worship a fallic stone as a god in hope of a safe sea life. 
   I walked out to road No. 7. Surviving the property protection onslaught of three dogs, I started waving. A kind gentleman took me to the nearby fishing town, Jukbyeon. He offered me Korean red ginger drink, then a serving of french fries and then let me go.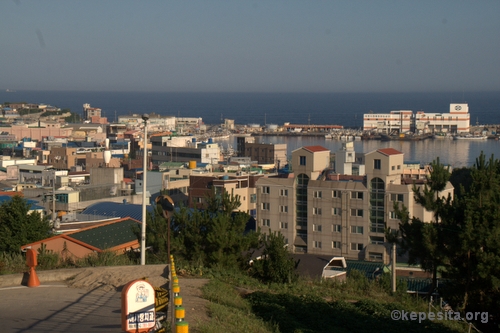 It is difficult to like Jukbyeon for its beauty but it still has a good atmosphere. I was sitting in its little harbor, eating the french fries, watching the fishing boats, when a fisherman came up to me. 
   He didn't say a word, just gave me a brown bottle that looked like medicine and then he returned to his nearby boat and continued his work with the net. The bottle contained an energy drink (later on it became clear that in Korea these energy drinks, which come in various tastes and resemble medicine bottles, are very popular.)
   In the evening Brandon and Kay waited for me with a little room. This kind Australian couple stopped here in Korea after a long backpacking trip in Southeast Asia to ensure their money for travelling on by teaching English for a year. We conversed through the night with a beer in our hands.
translated by Szegi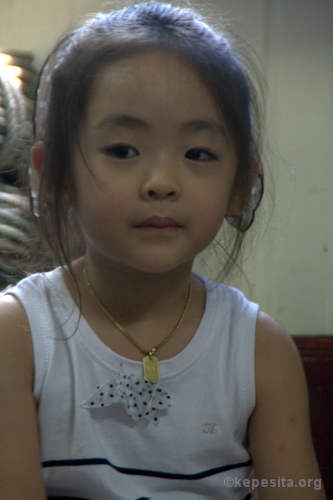 Categories: South Korea, English, by Peter

0

/